Doctoral School Symposium / Colloque de l'École Doctorale
18 October @ 9h00

>

19 October @ 17h30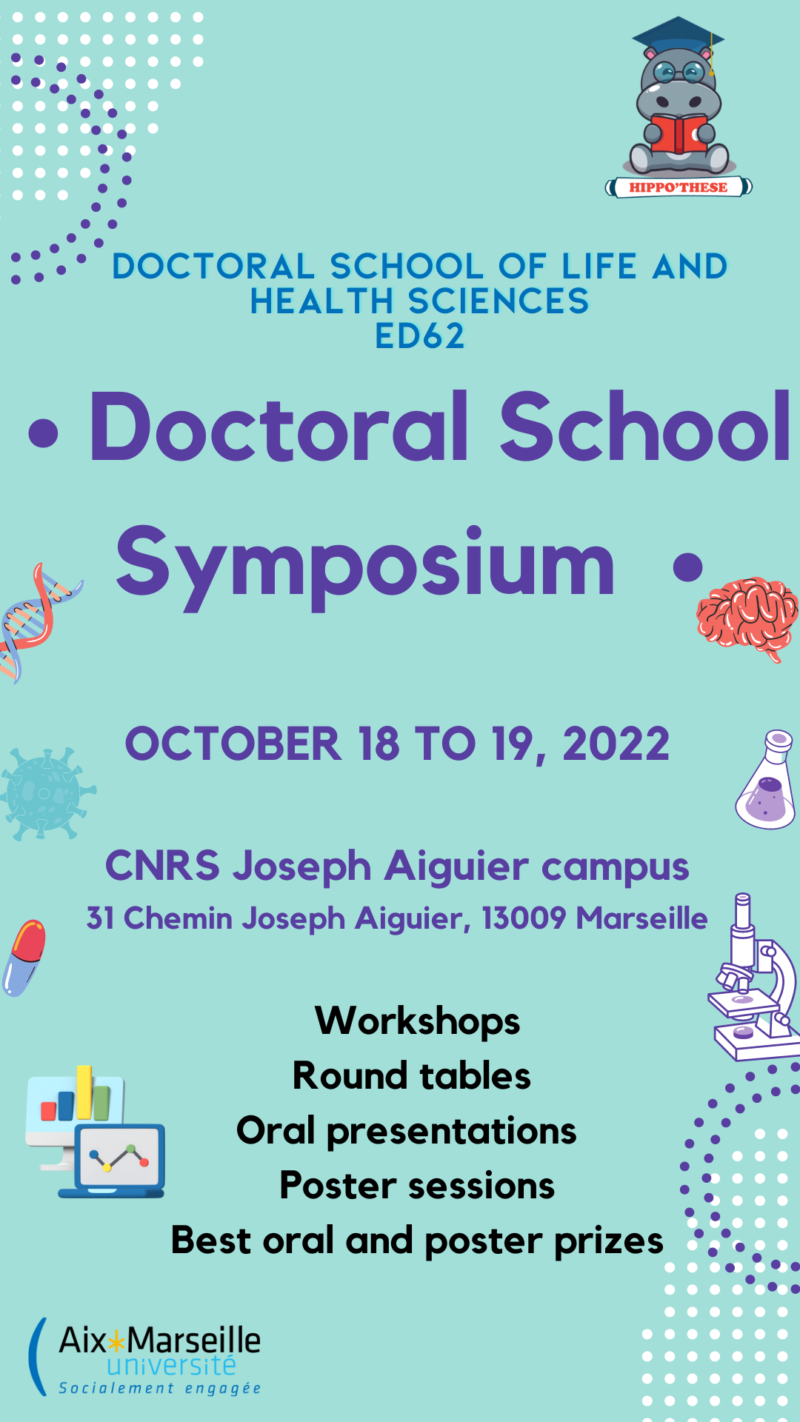 Hello Hippo team 
This year's symposium of our ED62 doctoral school is happening on 18th and 19th of October 2022 !
The symposium's theme is "Careers in the public sector". Come to discover the multitude of professions the public sector has in store for you ! More importantly, join the symposium to meet all the PhD students of your doctoral school, we have a lot of activities planned !
Find the programme here !
—————-
Bonjour Hippo team
Cette année le colloque de l'ED62 se passe du mardi 18 octobre au mercredi 19 octobre 2022.
Le thème est "Insertion professionnelle dans le secteur publique". Venez découvrir la multitude de professions que le secteur public offre, a travers des intervenants qui parleront de leur expérience professionnelle. Et surtout, venez rencontrer tous les doctorants de votre école doctorale, autour de 2 journées remplies d'activités !
Le programme se trouve ici !